European Association for Japanese Studies (EAJS)
TIFO Held Special Roundtable during EAJS 2021 Conference
The 2021 Conference of the European Association of Japanese Studies (EAJS), the world's largest association of Japanese studies scholars, was held online from August 24 to 28, 2021. TIFO co-sponsored the conference and held a special joint session (EAJS-TIFO Roundtable) together with the EAJS on the future of Japanese studies during the conference.
As part of its efforts to nurture the next-generation human resources, TIFO has been sponsoring the EAJS's fellowships for short-term field research in Japan and workshops for doctoral candidates since 1998, producing more than 300 alumni already. When TIFO celebrated its 30th anniversary in 2019, the Foundation and EAJS jointly conducted an essay contest on the future of Japanese studies, focusing on young researchers selected from among the alumni. During this year's EAJS Conference, four panelists were invited from among the winners of the contest, and a special roundtable was held to discuss the future of Japanese studies.
TIFO 30th anniversary essay contest final presentation (November, 2019)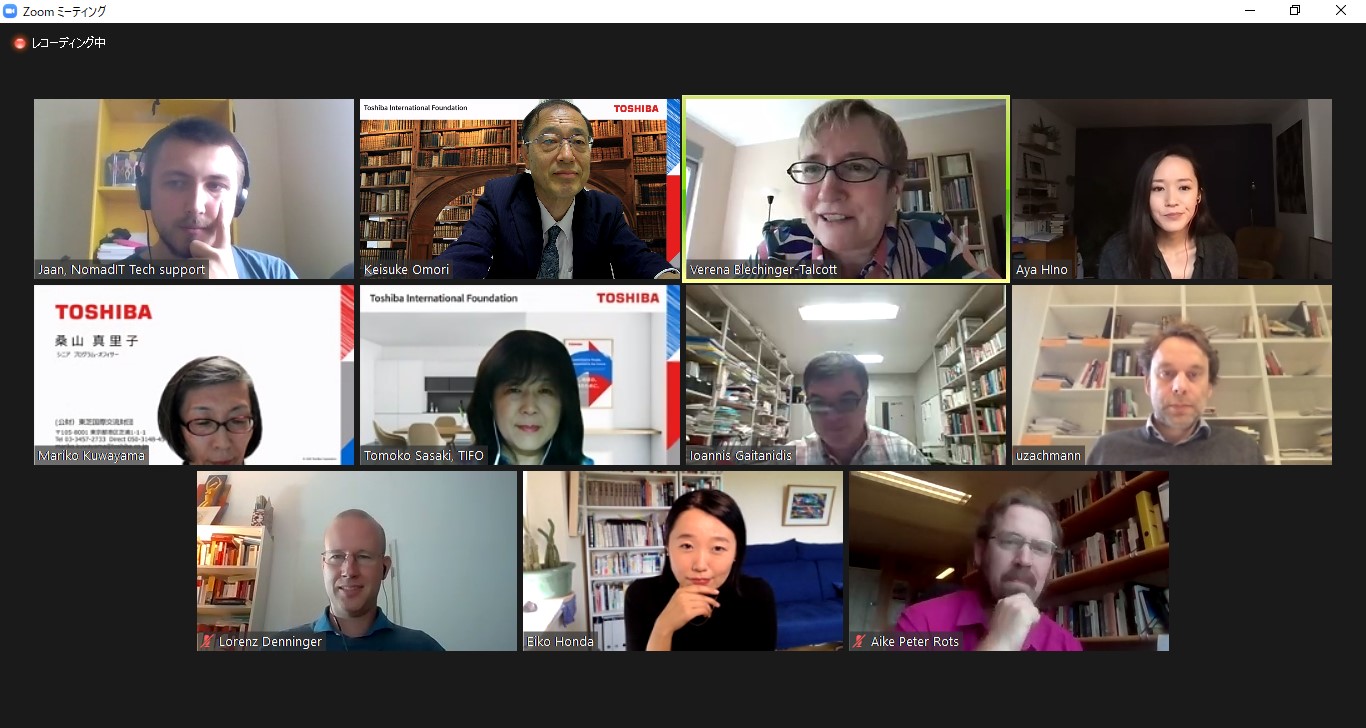 TIFO-EAJS Roundtable (Held on August 26, 18:45~20:15 JST)
Due to the global pandemic, international human exchange has been largely closed, and the current research environment remains severe with various restrictions, although some improvement was seen in such areas as the access environment to Japanese research databases by use of digital technologies. Even in such circumstances, the roundtable was filled with strong enthusiasm of young researchers to explore new frontiers in Japanese studies, by overcoming the current adversity and promoting collaboration with different sectors of society and stimulating dialogue with people in different disciplines, and without being bound by conventional research methods, systems, and frameworks of thought.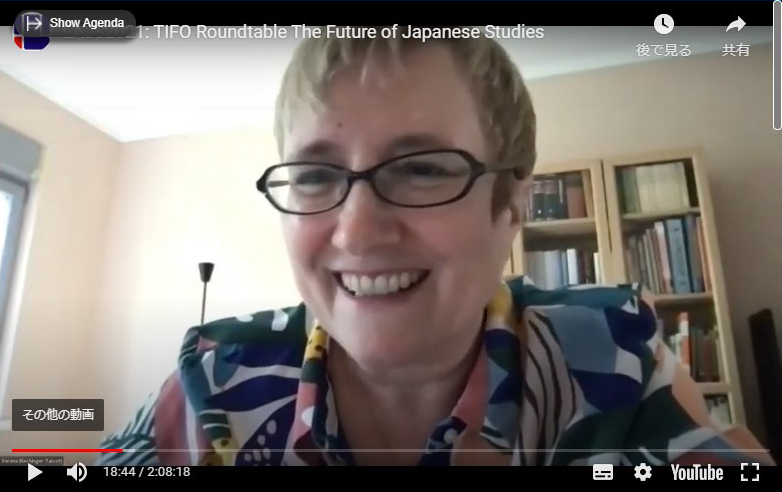 Prof. Verena Blechinger-Talcott, President, EAJS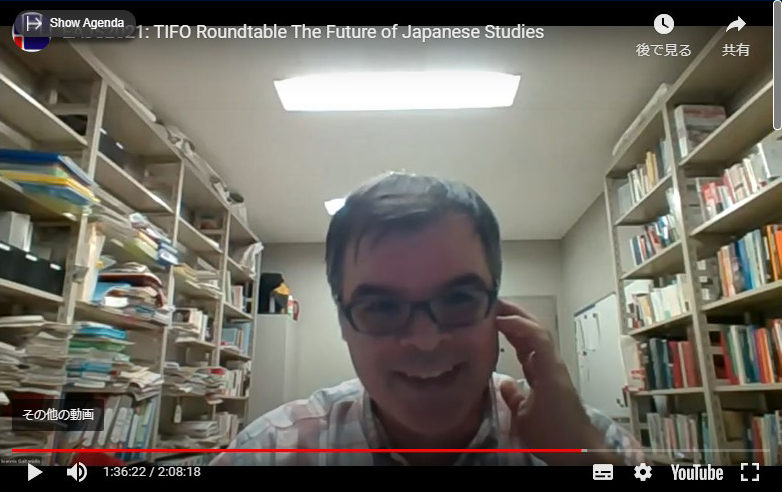 Dr. Ioannis Gaitanidis, Assistant Professor, Chiba University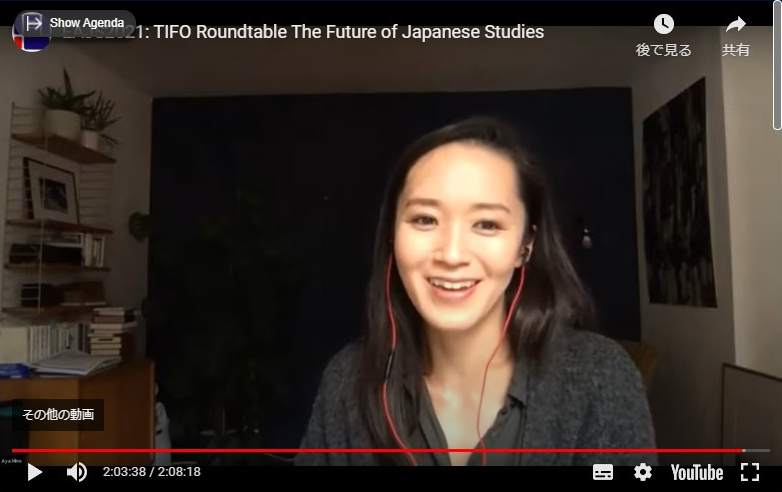 Ms. Aya Hino
PhD course student, Ca'Foscari University of Venice and Heidelberg University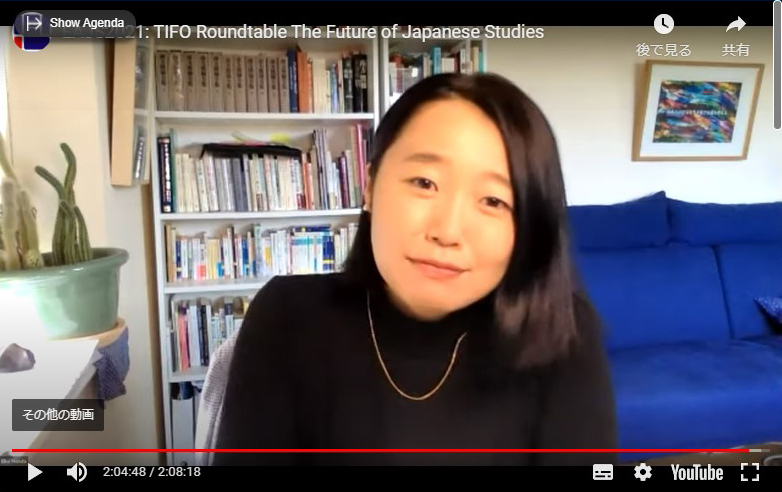 Dr. Eiko Honda
Robert & Lisa Sainsbury Fellow
Sainsbury Institute for the Study of Japanese Arts and Cultures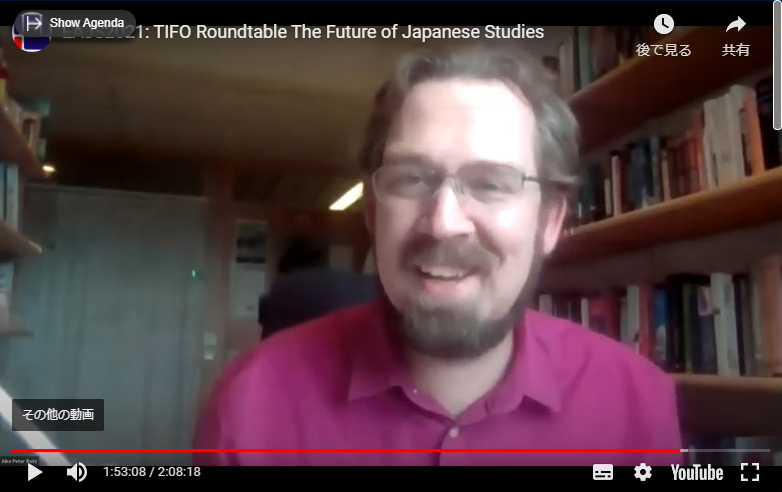 Dr. Aike Rots, Associate Professor, University of Oslo